Trends
Social selling in the fashion industry
Buying and selling have always been social activities. Long before social media came along, people were already engaging in conversations about recommendations, reviews, best deals, and the quality of products and services. Today, with the myriad of social networks, these conversations have expanded, reaching global scales and, of course, increasing the opportunities to improve results for both sellers and buyers.
In this scenario, social selling became better known and more powerful. The COVID-19 pandemic also helped boost it, since the mandatory social isolation turned the internet into the main contact method with the outside world. 
What is social selling?
Social selling is one of the tactics of social commerce, a set of techniques used to build brand authority, generate leads and strengthen the relationship with consumers through social networks—always with the purpose of increasing sales. In short, it is the transformation of a marketing-oriented environment into a sales environment as well, enabling and facilitating transactions. 
In an increasingly omnichannel world, where customer experience plays the leading part, it is crucial to redefine the role of physical store sales reps, readjust their activities and increase their reach. The trends for the future are hyper-personalized experiences and assisted selling. Besides, social selling is the perfect strategy for segments that commonly make recurrent sales to the same customer and benefit from closer relationships, where you can learn about individual consumer profiles and habits.
Does that ring any bells? Yes, the fashion industry benefits tremendously from it. Let's understand why and how to further leverage these practices to increase your results.
The new consumer journey
Before defining any sales strategies, it is crucial to understand how today's consumer makes purchasing decisions. We live in a world of skyrocketing mobility and connectivity, with multiple channel, brand, and product options, as well as limited time.
You need to stand out in the crowd and connect with consumers in a meaningful way. One single moment of unexpected satisfaction with a brand is enough to turn a customer into a loyal advocate; just as a bad experience is bound to decrease their chances of returning to your store.
Companies need to map the consumer's path to the purchase, understand the touchpoints along the way and adjust the ones that matter, thus creating uniqueness. They also need to leverage the power of connectivity and brand advocacy. In the end, the goal is to delight clients and convert them into loyal advocates.
5 As Model
The 5 As model (Aware, Appeal, Ask, Act, and Advocate) aims to track consumer post-purchase behavior and measure customer retention. It considers repurchase a strong sign of loyalty.
Aware
Consumers are passively exposed to a long list of brands as a result of past experiences, marketing communication strategies and/or brand advocacy by customers.
Appeal
Consumers process the messages they are exposed to and are only drawn to a short list of brands.
Ask
Driven by curiosity, potential customers actively research for additional information from friends, family, media and/or directly from the brands.
Act
With this additional information, consumers decide to buy from a specific brand and interact more meaningfully through purchase processes.
Advocate
Over time, consumers can develop a strong sense of brand loyalty, which translates into retention, repurchase and brand advocacy to their peers.
When it comes to understanding brands, customers have now been connecting with each other actively, researching and advocating for their favorites.
In the fashion industry, where competition for attention, sales, and recurrence is extremely high, this new journey is even more relevant. Most people don't buy out of necessity or to replace something. Therefore, there is somewhat no limit for these purchases. Clothes, accessories, and shoes also fulfill other demands, such as a sense of accomplishment, belonging and social status.
Besides, relationships are key in this industry. Normally, they would take place inside the store, but now the same dynamic has spread across the different channels, creating new contexts and possibilities.
In the new consumer journey, social selling is a powerful tool that can solve problems and exploit valuable opportunities.
Social selling in practice
In practice, social selling translates into bringing forward some steps of the journey of customers who are already ready to complete the purchase. Sales reps can thus inform their clients about new collections, replenishments, exchanges between stores, and pre-filled shopping carts. They can also send them links to complete the purchase through social networks and instant messaging apps.
Let's say your company has physical and online stores. Sales reps who work in physical stores can become digital influencers both for new consumers and for customers that are already registered in their database due to previous purchases. That's why brands should make the most of social networks' tools, such as Instagram Shop. Buying online is quite easy for the consumers, who get eager when they see the "Buy Now!" button. The brands should take advantage of that.
As for the already-known customers, sales reps can—and should—personalize their service even more. Learning your customers' style, size, and preferences will go a long way toward increasing your conversion rates. Conveying a feeling of personalized service and eschewing the commonplace tactic of "scaring" the customer with fake scarcity techniques (who's never seen a "Last chance, today only!" ad?) is the key here.
Pre-filled shopping carts
These carts can be sent either to specific individuals or to customer clusters. Remember that the greater the personalization and segmentation, the higher the conversion rate.
The sales associate code and the customer's personal data are also relevant if you want to adopt a pre-filled shopping cart strategy. The code is essential to identify who sold the product.
When it comes to personal data, the opposite applies: not everyone likes to have their data pre-entered into a cart, as they can get insecure. Build a relationship, know your customer's name, ask for permission to use their data, and finally send them pre-filled carts.  
Good practices
Understand what kind of offer is being made at that moment, to that customer.
Diversify! An interesting idea is to fill the cart with items that are the customer's right size and add a recommendation to increase the ticket, like a complementary piece.
Do not exaggerate: don't even think of adding an item that is more expensive than the main one or that doesn't fit the purchase context.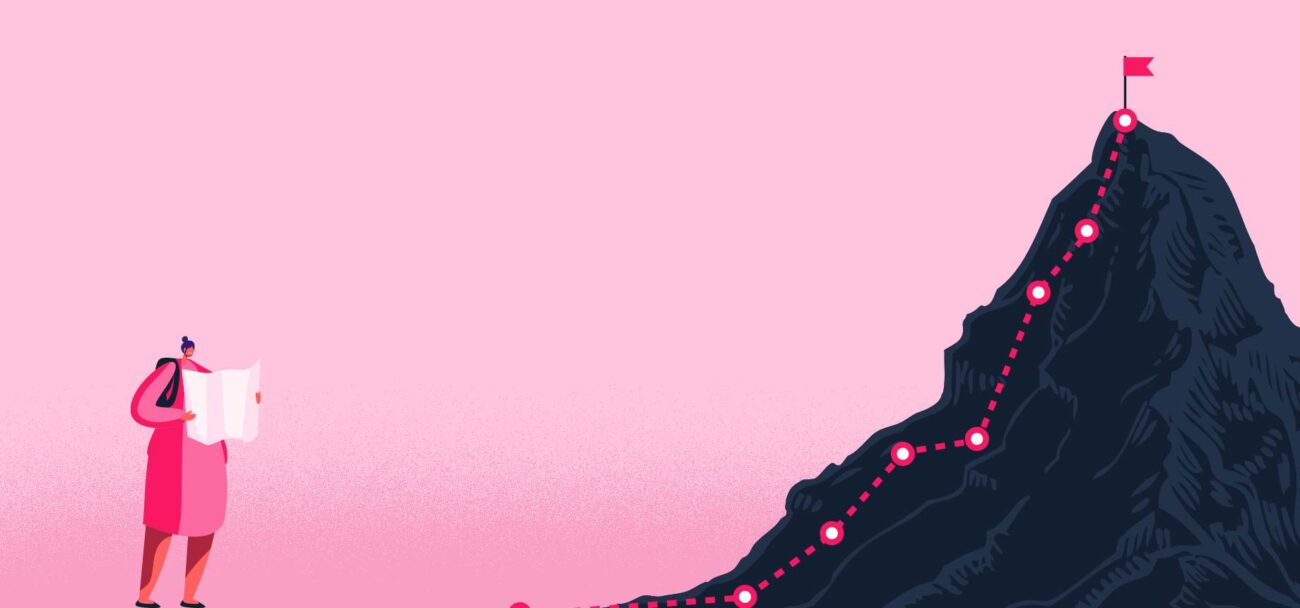 5 steps to build your social selling strategy in fashion retailing
1. Understand the role of social selling
Social selling is a social commerce tactic that focuses on providing more individualized and facilitated experiences, so the customer will complete the purchase. It consists of eliminating steps of the customer journey and leveraging the authority the brand built on social networks, their power to influence, and the capillarization of sales associates.
It is a win-win scenario: the brand gets to expand its activities and sales; the sales reps get to increase their share through the digital channels, which no longer pose any internal competition (thus favoring the companies' efforts to become omnichannel); and the consumers get more personalized offers, skipping steps in the customer journey, therefore fulfilling their demands with less effort.
2. Talk, listen, learn and interact
Sending opportunities to the consumers isn't enough. You need to have a good action plan and evolve and learn from each interaction, thus improving the lead. You may also want to monitor the mentions of the brand and the experience it offers, which you can later use as evidence of social proof.
In addition, it is also a good idea to evolve the clusters according to the behaviors observed (customer groups that do not miss promotions, groups interested in new releases and exclusivity, groups divided by size and style preferences, for example). After-sales support is also a plus, such as keeping in touch with the customer to know if the items fit well, if the customer is pleased, and so on.
3. Provide good tools and training
Without good CRM, management and order completion tools, segmentation, communication, and action management processes become slow and inefficient, thus throwing away the great competitive advantage of social selling: gaining share of mind and heart of consumers through enchantment and convenience. This is a process that involves data and relationship sensitivity. Trust needs to be earned for the engagement to take effect.
Ensuring a good experience for sales reps also helps them engage in this kind of strategy. Some initiatives that should be part of the social selling planning for fashion retailing are:
training the sales team in the necessary software and hardware;
giving visibility to individual performance;
empowering people who act as micro-influencers.
4. Generate value before asking for something in return
With the evolution of learning about customers, it is possible to navigate this relationship in a more fluid and active way. In the fashion industry, it is interesting to observe the recurrent consumption patterns linked to commemorative days, seasonal changes and major events. Everything is part of a construction about the universe that surrounds the consumer, their lifestyle, what they want to convey to the world by the way they dress, and even the gifts they give to friends and family. Write down our checklist to ensure a valuable brand-customer relationship:
position your brand and generate value through content;
create urge and demand before collection launches;
work with influencers of different types and reach;
create unique promotion strategies.
5. Plan where and how
Social presence can mean many things. From brand pages on Facebook, to influencers on Instagram, Twitter, and TikTok, to interactions between consumers and sales reps via WhatsApp. There is no shortage of social networks, so it is important to define which ones to use and for what purposes.
For social selling, networks that enable live commerce and payment conveniences are really well-liked. For instance, WhatsApp Pay is becoming increasingly popular, which has a lot to do with the kind of intimate and personalized relationship you should create, integrating the checkout to the brand's catalog or website. In addition, you would also have the advantage of working with amount limits that are suitable for the fashion world.
Don't give in to the temptation of creating an account on every social network just for the sake of having one. You need to set goals for each channel in order to keep up your relevance and good service. No one wants to cut their own throats by creating irrelevant channels or providing lame support services.
The future, right here
We can say that social selling (as well as social commerce) are relatively new, so it's understandable that brands are still venturing out and testing different models. However, betting that this will be one of the biggest global ecommerce trends in the coming years wouldn't be a stretch. After all, Insider Intelligence researches state that around 36% of Americans will make at least one purchase via social media by the end of 2021; while in China, social retail will reach a revenue of over US$ 350 billion. 
So keep an eye on the future and start planning your own social selling strategy right now. VTEX has integrated commerce solutions that can boost your business. If anyone falls behind, it won't be because we didn't tell you so.