Strategy
The most common issues retailers face during Black Friday and how to avoid them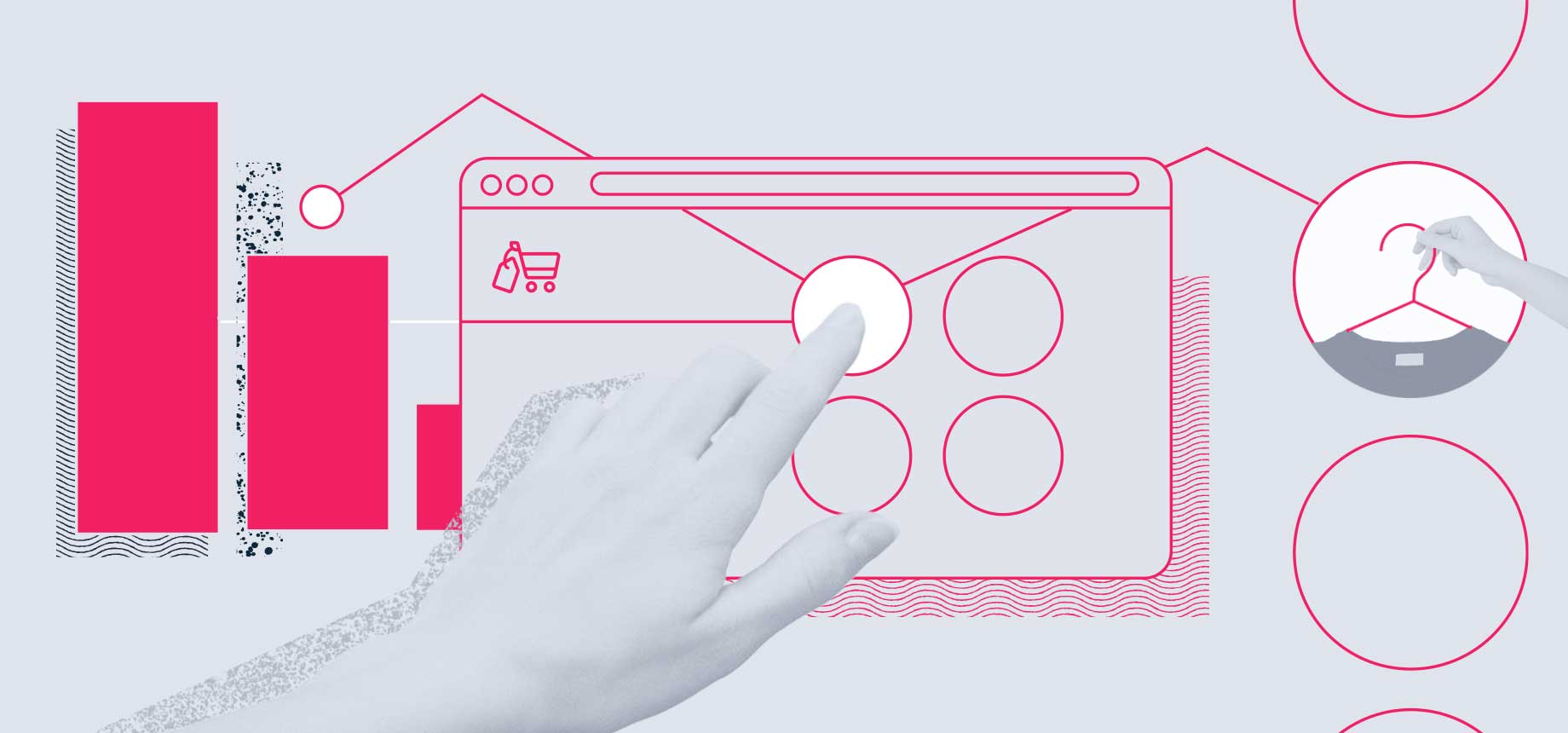 Black Friday is the biggest retail event of the year — sales skyrocket and customers seize buying opportunities everywhere. Last year, the transaction volume processed by the VTEX platform grew 63.47% compared to 2019. That means more people are choosing the digital shopping experience instead of following the "tradition" of waiting in lines and door-busting their favorite stores.
Given that, retailers need to focus on how to prepare themselves for every possible scenario during Black Friday in order to improve performance and guarantee a seamless end-to-end journey for clients, especially online.
Most common issues retailers face during Black Friday
When drawing up plans and setting the terrain for Black Friday and Cyber Monday, it is important to have a 360-degree analysis of all challenges facing business owners when it comes to selling products both digitally and in brick and mortar stores. 
From catalog to logistics, every single step in the journey matters, including the ones your clients can't really see. For that reason, let us take a look at the most common issues retailers face in Black Friday and Cyber Monday customer shopping and how to avoid them.
1. Product and storage management
Let's start off with the main thing: Product. Managing quantity, prices and orders without much of a hassle is crucial. By improving catalog input, for instance, retail companies can choose which products to showcase on the homepage and what to recommend to existing customers. Don't risk selling more than what is available and assure that you have a good storage plan based on customer expectations and other sales statistics, be those numbers from previous Black Fridays and Cyber Mondays or other similar major events. 
When it comes to physical stores, one good strategy to bypass product shortage is setting up omnichannel capabilities such as ship-to-store and buying in-store with products delivered straight to the customer's home from the main distribution center. In this sense, physical stores don't risk missing their sales. You can also do the opposite and use your physical retail stores' stock to supply for bigger distribution centers, helping to run the last mile.
Even if you don't have a physical store to fall back on, the ideal is to not rely on only one distribution channel to send away orders. If possible, use those same omnichannel strategies mentioned above to connect different distributors and storages to your online store.
2. Sell more without crashing
One of the biggest challenges facing ecommerce businesses when it comes to holidays and big events is keeping the website performance up while accesses reach a peak. That is where scalability and performance come in.
You must be able to offer your customers the most secure and reliable experience on both mobile and desktop devices without interrupting their journey. Can you imagine getting a 404 Error notification while filling up a shopping cart? That discourages the end customer from buying from your store and can lead to him choosing a competitor.
The best way to be prepared for this surge in traffic to your digital store is testing. Beyond traffic, also make sure that the website's server capacity, speed, and homepage performance are on point. Simply put, you should stress your infrastructure as much as possible before the sales season to guarantee you've got it all covered. There are a lot of tools regarding page speed and metrics monitoring that displays solutions and diagnostics to improve your ecommerce.
3. Warehouse efficiency and order management
More orders mean more products coming out of your warehouse and your system. We have mentioned omnichannel capabilities, but logistics go beyond just pressing a button and ordering or sending the product — even more in a period like Black Friday . One big challenge faced by retail businesses is managing their order integrations and invoices without making mistakes or losing sales.
With a robust Order Management System (OMS), retail owners can see, in real time, sales status, payment history, invoices, shipped products and manage their storage in one place. This makes it easier when it comes to identifying a problem or a successful solution to any difficulties the seller might be facing. It also makes it easier to ship off products when it is all connected — websites, back-office, physical stores and distribution centers have access to the same tool.
4. Pricing, promotions and payments
When it comes to Black Friday and Cyber Monday, deals and discounts are all customers want to hear about. Pricing, promotion and payments are crucial in maintaining an ecommerce operation, especially in high peak seasons such as Black Friday and Cyber Monday. Whether it's testing checkout processes, making prices more attractive to consumers or checking if transactions are done in a safe environment, these three components go hand-in-hand.
Pricing and promotions
Testing out pricing and promotions is a good kick-start to Black Friday. Changes in price and new promotions coming out on the holiday season can be stressful to the checkout process of your website, so make sure that all your prices, coupons and discounts are rightfully registered. We advise testing your whole structure way before the big day.
Payments
When it comes to payments, security is a must, even though it doesn't depend only on you. Because different payment providers use various gateways, many of them can fail while you are not expecting it. Therefore, make sure you offer customers more than one payment method.
For example, if you can only offer credit card payment to clients, try other approaches such as digital payments, online wallets or even multiple payment solutions. Customers will often choose where to buy based on how they can do it, so don't underestimate payments as a big sales tool.
5. Data privacy and security
Hack attacks happen often, especially during big retail events such as Black Friday. That is why, following the General Data Protection Regulation (GDPR) and LGPD (Lei Geral de Proteção de Dados) in Brazil, it is fundamental to better protect users' sensitive information online, like credit card numbers and shopping data.
These should be protected by firewalls and encryption with private connections between your website and your server. Using a cloud-native solution such as VTEX is very helpful in increasing security when exchanging sensitive, personal information through the web. To avoid any type of attack, fines or even a corruption of your brand image, be sure to follow compliance, security and privacy agreements.
Here are some tips:
Be sure to document how you keep track of consumer's data and communicate with whoever is responsible for that data constantly. If anything goes wrong, you need to be the first to know and the first to solve the problem.
You must encrypt everything when it comes to security. It is hard to encrypt every single data that goes by your website, but it is worth it in the end. Security is a long-term and worthwhile investment.
Tell your clients how you are protecting their data, only ask for necessary information and always ask for consent before using any sensitive detail – remember, your customer has the right to be forgotten.
Check out some good practices from VTEX here and all of our privacy policies on our Trust Hub.
Remember, GDPR is not an international standard, so these criteria can change depending on where your website is located.
To sum it up: be prepared!
Being future-proof isn't necessarily about knowing what the future holds, but being prepared for it. Learning from others' mistakes and successes is fundamental when improving your own ecommerce business and customer service, especially during Black Friday and Cyber Monday. It is a sensitive moment and you can never be too careful with what strategy you are aiming for. 
Look back at what worked and what didn't for your business model to identify what can be improved this year. Focus on what sold best, when were access peaks and how you can bring even more customers to your website.
The retail industry has the experience and the resources to improve their business environment and seize sales opportunities during Black Friday and holiday shopping. With a lot of planning and careful consideration, the basics can go a long way.