Strategy
How to integrate conversational commerce into your omnichannel operation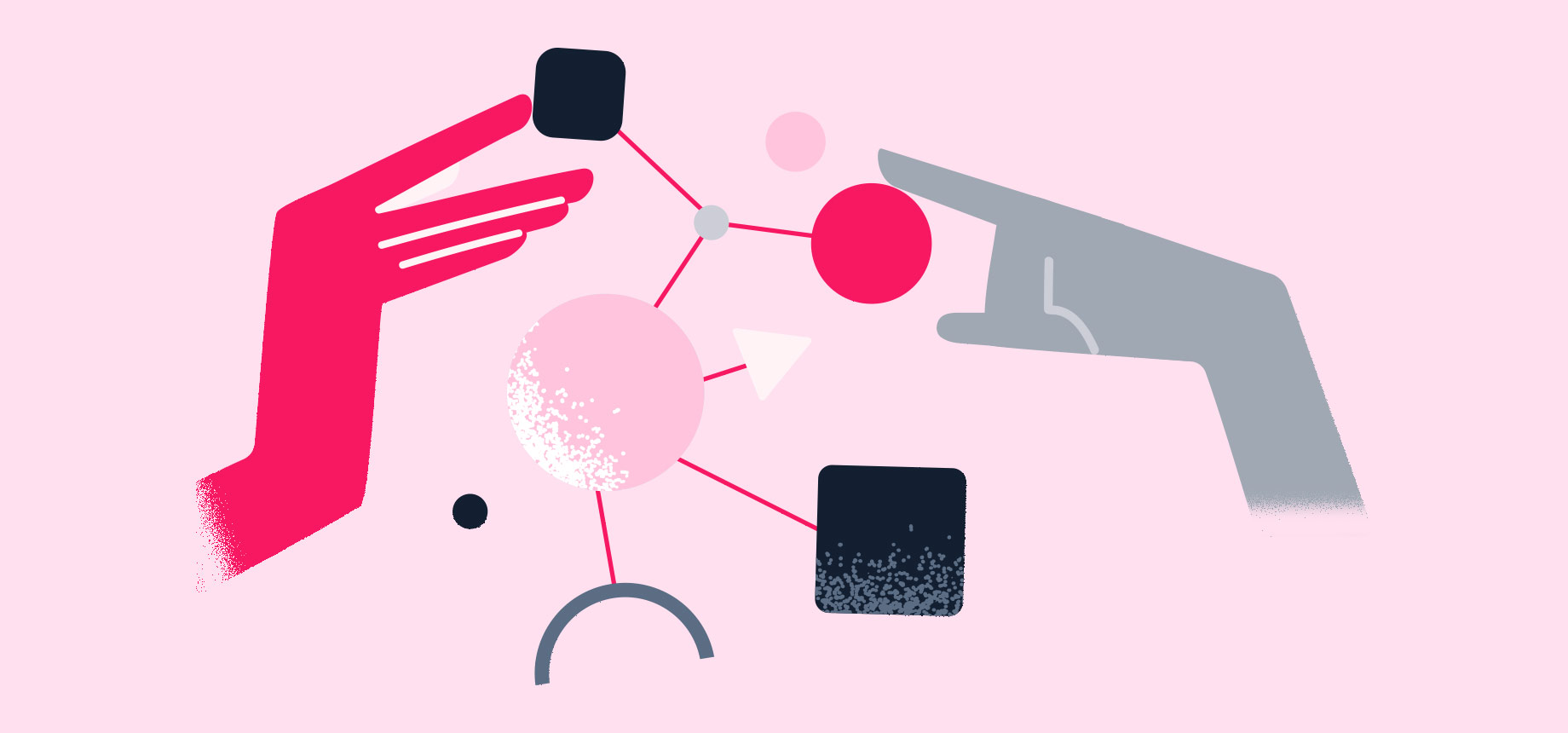 One paradigm brands face is to be available wherever customers are and being able to engage with them by whatever means they wish. Whether that is via website, call center, physical store or through conversations via chat, Facebook, Whatsapp or even voice assistants such as Alexa.
But this ever-increasing web of channels creates a cohesiveness challenge for the brand and demands an organized operation in order to provide a wholesome experience for the client.
In this scenario, an omnichannel operation's goal is to ensure that all data, information and processes across the organization converge within the various channels in order to guarantee a unified experience for the client. This, of course, is easier said than done, especially when adding a new channel into the mix — but in this blogpost we've got you covered with a few tips & tricks.
Creating a seamless experience
So, how can enterprises create conversational commerce channels integrated with their operations without disrupting their clients' experience?
1. Support information
One of the first tasks a company has when creating a conversational commerce strategy is structuring information in order to build a channel where the client can easily seek answers to problems concerning the brand.
A key thing when creating this content is guaranteeing that the information provided matches the information available on the ecommerce and institutional website. This means also matching the one provided by the sales team in physical stores and by customer experience teams, such as call centers and others.
Though the information has to be the same, the language used can and should be personalized for each channel. Without the constraints of SEO to standardize text and with the added bonus of resembling a conversation with a real person instead of an automated channel, feel free to use a more informal tone and language that matches your target audience's persona.
2. Automatized functionalities
A conversational commerce channel can be used for every stage of your customer's journey from Discovery, through Purchase, Support and Reconnection. For these last three stages, in order to maintain the experience connected to the rest of your omnichannel operation, you can use already-existing Web Services and APIs. They help to supply an end-to-end automated experience to your client.
If the client enters the channel to inquire about shipping fees, why not encourage them to finish an existing shopping cart through this very channel?
If they've had problems and asked for support with a delivery made in another channel, why not offer a coupon after solving the problem in order to improve the relationship?
In order to do that, make sure to map all the necessary steps within the flow you desire to implement, all the existing integrations with the ERP or ecommerce platforms such as VTEX. Also, make use of a UI writer to create the conversion tree that best suits your client's needs and your own goal.
Make the most of this channel to create a personalized experience to keep your customers connected with your brand.
3. Enhance human support overflow
Bots and AIs are excellent features but, as in any conversation, miscommunication can occur. Your client might ask the bot for information it has not been trained to answer, or pose the question in a way the bot can't fully interpret the intent of.
No matter the reason, you can always direct the user seamlessly to your human operation to continue the conversation. But in doing this, there are a few things that are important for the sake of maintaining a holistic experience.
First, it's important to supply your human operation with context about the interaction your client was having with the bot before being redirected. In order to do this, many platforms in the market supply interfaces and applications designed to facilitate this process.
Secondly, a conversational channel might be used by your client to re-engage in a conversation that was left behind. So make sure to save historical data (minus sensitive and personally identifiable information) and supply your human operation with previous doubts or interactions from that client. This allows a continuity in their experience without the onus of having to explain the problem again.
Thirdly, use analytical tools specialized in bots to identify bottlenecks in user interactions. Look for questions and words the bot is not comprehending and train the AI to understand them, supplying a script and enriching your intentions. This way you can generate more efficiency to your channel whilst maintaining the human operation mainly for strategic situations that can't be solved automatically.
Lastly but most importantly, before initiating human support to your conversational commerce channel, create scripts and train the teams that will be performing this operation. Start with a sample volume to see how the channel performs before expanding its usage to high volume parts of your operation. Follow up on the support team and gather insights on how to improve the bot as well as their performance.
4. Scale the usage of your conversational commerce
One of the key vantage points of conversational channels is that you can use them to gain efficiency in various points of your operation without harming your omnichannel experience. Let's see a few uses for this channel:
Deploy conversational commerce via chats in your digital channels — such as ecommerce, institutional websites and mobile apps — in pages with a high exit rate. Just be mindful to see if the current capabilities of your bot are prepared to answer and help the user in those pages.
Use the bot to scale your operation to new channels such as Facebook Messenger, Whatsapp, Telegram, voice commerce interface and others. Make sure to have metrics and KPIs for each channel in order to analyze user behavior and identify potential differentiation between channels. If there are any differences, that could require adjustments in the conversation tree or the need to have a separate bot.
A/B Test using the WhatsApp number with the bot integrated instead of your direct call center number in your communications and follow up the results. You might find that you can maintain a good NPS and conversation rate while reducing operational costs.
Last words of advice
As we have discussed in this article, a conversational commerce approach can be a very powerful ally to your omnichannel operation when correctly implemented. So, to wrap it all up:
Be aware of improving your AI constantly to increase its efficiency and, therefore, client satisfaction.
Follow up on the channel's KPIs to identify bottlenecks and refine your user experience through personalized flows.
Be close to the human operation that supports your conversational commerce's overflow, identify the main topics discussed and gaps that are preventing the attendant from providing a better client experience. Also, provide constant training.
Don't be afraid to refine your bot's interaction across various conversational channels. Voice can be different from texts and these differences should be taken into account when creating the experience.
Following these suggestions, you'll have a tool that will continuously improve your omnichannel approach and, therefore, business results!