Partner with VTEX and become a
collaborative commerce

expert.

Deliver more projects for your customers in less time with a fully integrated
commerce-marketplace-oms platform.
More Projects More Revenue Lower Costs
Big brands seek
worthy partners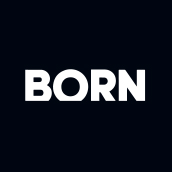 BORN
An award-winning global digital agency with a core focus on creative, content and commerce.
PublicisSapient
A digital transformation agency helping established organizations get to their future, digitally-enabled state.
Valtech
A global business transformation agency delivering innovation with a purpose.
Pivotree
The only end-to-end Commerce and MDM services provider supporting strategy, platform selection, deployment, and hosting.
Gorilla
Commerce experience agency that provides end-to-end experience-driven commerce solutions.
Zaelab
Zaelab is a global B2B digital commerce advisory and solutions provider.
Loop Integration
An enterprise ecommerce consultancy specializing in strategy, platform selection, implementation and on-going optimization.
DMI Pragiti
Consulting, implementations, and support services in e- commerce and content management services.
Ogilvy
Ogilvy is an award-winning integrated creative network across 131 offices in 83 countries.
McFadyen Digital
A leading global agency for ecommerce marketplace strategy and implementation.
LiveArea
LiveArea, a PFSweb business unit, is a full-service global customer experience & commerce agency for B2C & B2B brands.
CI&T
A digital transformation partner that delivers business impact with strategy, design and engineering services.
Clouda
Uses technology as a key to provide innovative techniques, leading to high quality services.
BrandNexity
eCommerce consulting and services company helping brands pursue digital, (D2C) opportunities.
Syatt Media
A strategy first retail solution and marketing agency focused on ecommerce, marketing strategy, and digital marketing.
Trika Technologies
A global ecommerce solutions partner that delivers UX, data science and engineered technology services.
ACCT
The largest VTEX specialized enterprise consultancy with a global presence and the most VTEX certified developers.
FAHM Partners
Delivering forward thinking solutions that answer technology challenges for companies.
Keyrus
A specialist in performance management consulting and the integration of innovative technologies.
AAXIS
Experience and services that help your Commerce ecosystem flourish in a digital-first world.
Work with some of the biggest names in the industry
VTEX Partner Benefits
Sales Engagement
Collaboration with sales throughout the selling process to ensure success.
Joint Marketing
Customer success and Thought Leadership.
Skills & Competencies
Customer support/success & professional services.
Become a VTEX Partner. Now.