AWS Ecommerce Platform
Great Scalability and Security. The partnership with AWS enables the VTEX AWS ecommerce platform to offer more flexibility and reliability to customers.
Largest AWS Partner in Latin America
In 2011, VTEX began the process of restructuring the platform to offer more elasticity and reliability to our customers. The aim was to operate 100% in the cloud. AWS presented a partnership that enabled us to face new paradigms in the technology area of our business. Today, VTEX is one of AWS' largest partners in Latin America.
We became a beta tester in several technologies and also early adopters in several others, such as Elastic Beanstalk, which we started to use one day after its launch. As a result, we became one of the service's biggest players.
We have contributed to the improvement of various AWS services and have acquired in-depth knowledge in many of them to provide our customers with the best e-commerce tool on the market.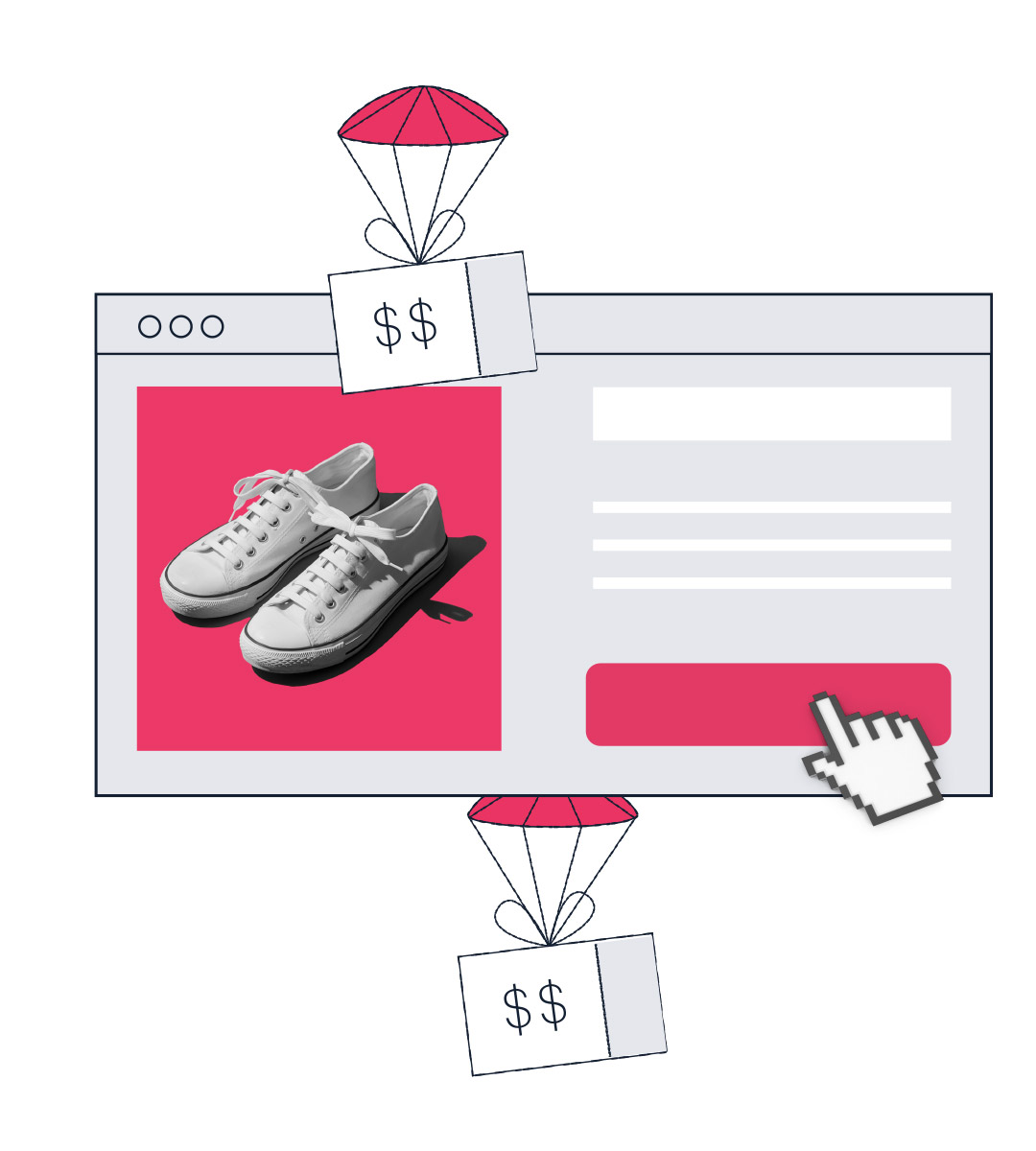 Searching for the best solutions
One of the main pillars of VTEX is to always be evolving the platform with the future in mind. Innovating is not a goal, it's part of our DNA.
Not only is innovation at the core of what we do, but we also love to share our knowledge with the larger community.We have been present at every AWS Re: Invent event, which is one of the world's largest technology showcases, providing exchanges of knowledge, insights, networking, challenges, and most for all immersed in the tech industry.
In 2014, our co-CEO Geraldo Thomaz was invited to speak at this event, and during this presentation, he discussed our continuous deployment architecture and its integration with Elastic Beanstalk.
Sharing knowledge
AWS has a series on Youtube titled "This is my architecture," which aims to share the architecture implemented using its services.
VTEX has been invited twice to talk about the architecture used in some parts of its platform. In his first discussion, our co-CEO Geraldo Thomaz explained a little on how we guarantee the security of our applications in an intelligent yet simple way.
See the videos with Geraldo Thomaz, co-CEO of VTEX, and Carlos Monteiro, VTEX Product Owner.
VTEX system architecture
In our second participation in this series, we shared another part of our architecture which has been used to create and index orders placed on our platform. During this discussion, our Product Owner, Carlos Monteiro talked a little about how we have simplified much of this operation using AWS resources in an innovative way, which has ensured scalability and high availability.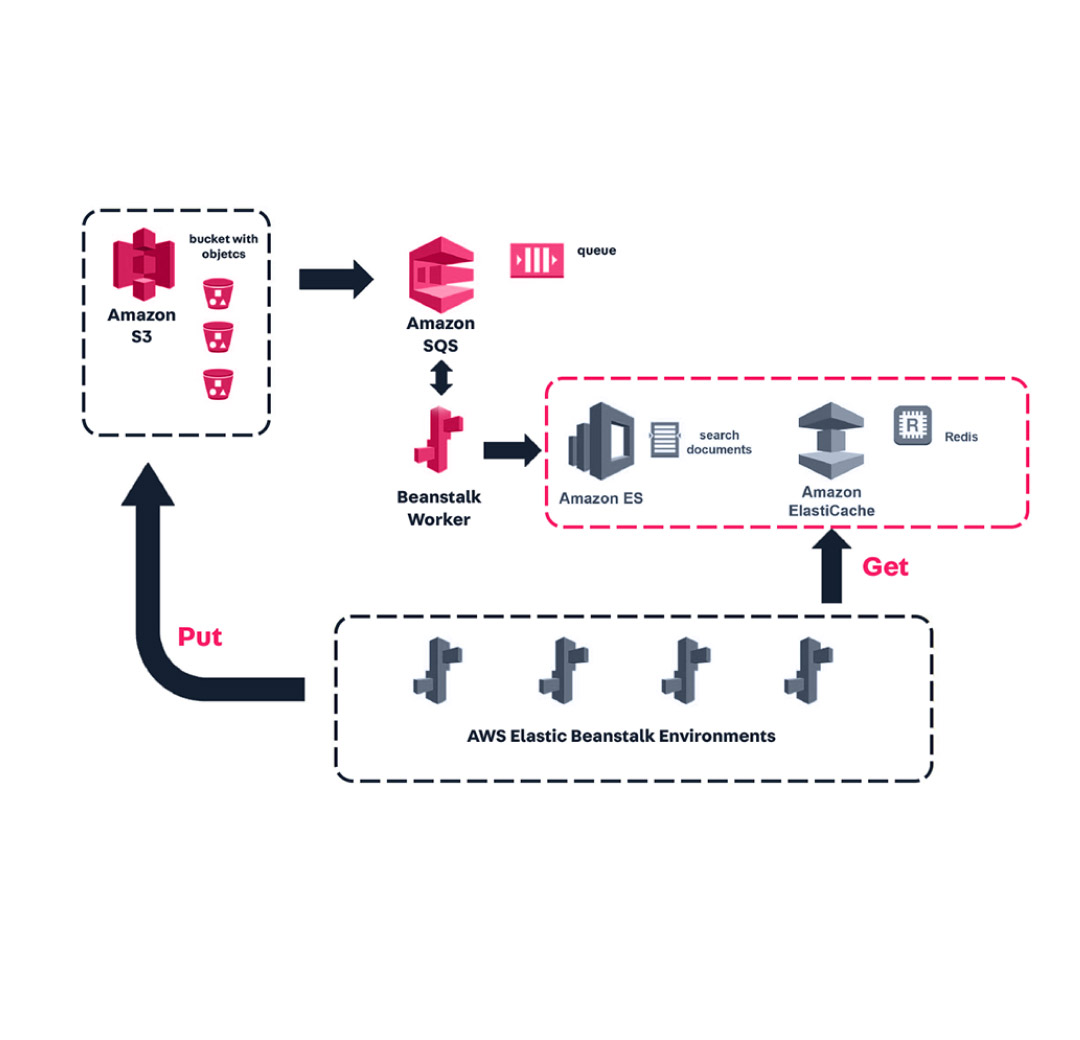 Black Friday
VTEX generally receives a high volume of requests every day on the platform, but every Black Friday, the e-commerce platform always manages to come up with surprising numbers. We have had, in the Black Friday period, volumes up to 7 times higher than usual, which challenges us further to maintain a scalable and reliable environment for our customers.
AWS has been right alongside us in this challenge. As Enterprise Support customers, we track our TAMs (Technical Account Managers) on some of our engineering committees. This opens up space for us to discuss issues directly with product engineers and product owners at AWS, which allows us to make the most of the features, and more appropriately, design our architecture, which keeps us always ready for even greater numbers.